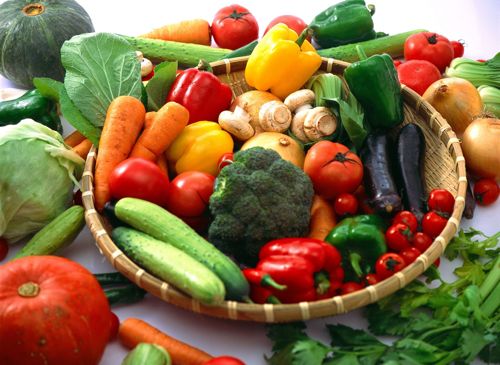 I can't tell you how many times we've thrown away spoiled fruits and vegetables, but I know it's quite a few. Just the other day we threw away an entire stalk of celery because it wilted before we could use it.
I read a post from
The V Spot
about how to keep produce fresh, and hopefully now I'll be able to keep the food wasting to a minimum.
Here are a few things I didn't know.
First, I didn't know that some fruits and veggies produce ethylene gas that can spoil other foods near it.
Apples produce lots of ethylene and shouldn't be stored near anything else. Also, to keep them fresh, store them in a plastic bag in the fridge and don't wash them until right before eating.
Berries shouldn't be washed until ready to eat. Washing them removes their natural preservatives and can make them begin to break down faster.
I wish I would've known this about celery. Wash it when you get home from the store, wrap in a paper towel, then wrap it tightly in foil and store in the crisper. Apparently it'll stay fresh for weeks!
A whole head of garlic will store at room temperature for over a month. Once separated, it'll only last about 10 days.
Onions store for months in a cool, dry place, but don't keep them next to potatoes -- they'll spoil faster (I ALWAYS keep them together ... maybe that's why my potatoes seem to shrivel so fast).
Potatoes can also store for months in a cool, dry place. But, keep them away from the onions!
For many more fresh-veggie tips, view the whole post from The V Spot
here
.
Image

via

.